"I am eternally, devastatingly romantic, and I thought people would see it because 'romantic' doesn't mean 'sugary.' It's dark and tormented — the furor of passion, the despair of an idealism that you can't attain."
— Catherine Breillat 
Could really use this rightaboutnow. Philadelphia to St Cloud: 1,016 miles #life
"When you're a teenager and in your early twenties it seems desperately eternal and excruciatingly painful. Whereas as you grow older you realise that most things are excruciatingly painful and that is the human condition. Most of us continue to survive because we're convinced that somewhere along the line, with grit and determination and perseverance, we will end up in some magical union with somebody. It's a fallacy, of course, but it's a form of religion. You have to believe. There is a light that never goes out and it's called hope."
— Morrisey
"A woman knows the face of the man she loves as a sailor knows the open sea."
—
Honore de Balzac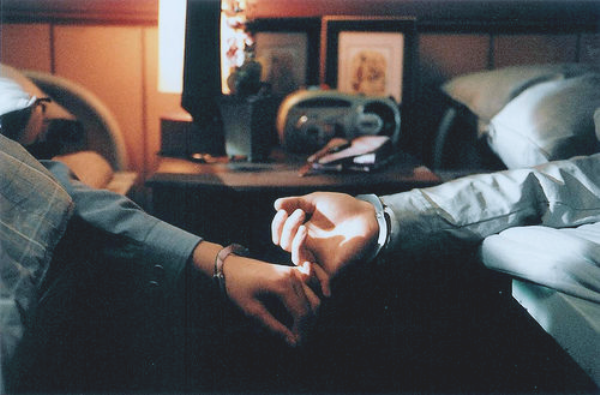 "You know that place between sleep and awake, the place where you can still remember dreaming? That's where I'll always love you. That's where I'll be waiting."
day two.
This is undoubtedly the most beautiful wedding video I have ever seen. The cinematography is stunning.
(to clarify: I've been posting a lot about weddings lately, I am not having wedding fever, I love love and am crazy impressed by the overwhelming creativity and ever-changing nature of the wedding industry.)
I'm not sure how I managed to forget about this movie, In Bruges, or why more people haven't seen it- if you haven't yet you must, it's excellent.

The cast, cinematography, writing, soundtrack- everything- is on point. Guys love this movie, girls love this movie.  I can't say enough- the trailer hardly does it justice. Part comedy/gore/profanity, part drama/romance. The genre is some sort of jumbled version of all of these, but somehow it works. SEE IT.
"There's a Christmas tree somewhere in London with a bunch of presents underneath it that'll never be opened. And I thought, if I survive all of this, I'd go to that house, apologize to the mother there, and accept whatever punishment she chose for me. Prison… death… didn't matter. Because at least in prison and at least in death, you know, I wouldn't be in fuckin' Bruges. But then, like a flash, it came to me. And I realized, fuck man, maybe that's what hell is: the entire rest of eternity spent in fuckin' Bruges. And I really really hoped I wouldn't die. I really really hoped I wouldn't die."
(Source: youtube.com)